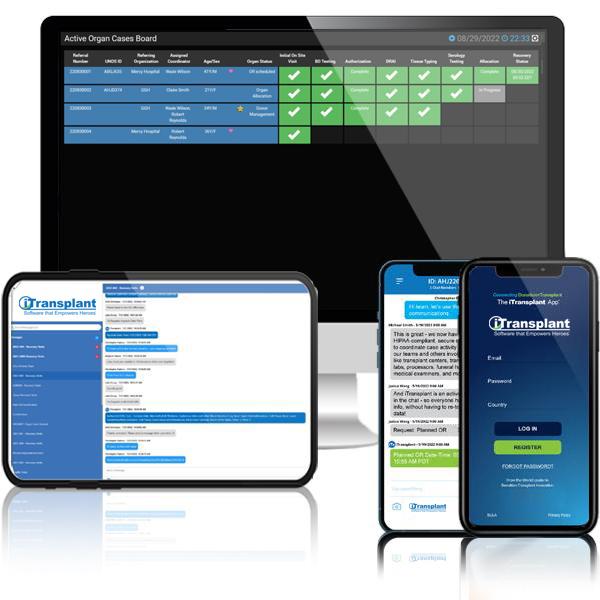 Every donation opportunity. Every time.
The world's Leading Donation-Transplant Software Platform, iTransplant empowers our clients to maximize every donor opportunity to save and heal more lives while optimizing their operations.
From donor referral, screening, family interaction, recovery and allocation to communications, staff tracking, logistics and analytics, iTransplant automates and streamlines the donation-transplant workflow so you can focus on pursuing every donation opportunity every time. Trusted by more than 15,000 medical professionals worldwide, iTransplant is an award-winning platform that optimizes performance and quality while connecting the Donation-Transplant Ecosystem like never before.