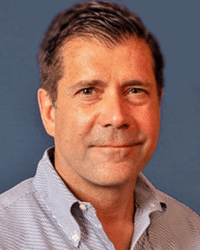 Founder & Strategic Advisor,
Donation & Transplant
Inspired to take on the organ shortage, John founded Transplant Connect (now InVita's Donation & Transplant Management division) – an innovative, mission-driven medical software company dedicated to improving and increasing organ, tissue, and eye donation and transplantation.
Assembling and inspiring an expert team, driving product strategy, orchestrating several rounds of financing, and leading client engagement, marketing, and sales, John transformed the field and grew Transplant Connect into the global market leader in donation-transplant software. His visionary creation – the cloud-native and highly-interoperable iTransplantSM Platform, is the standard in clinical, analytics, and communications software and has enabled millions of organ, tissue, and eye transplants globally.  John's pioneering innovations also include iReferralSM – technology combining algorithmic triggers and interoperability between hospitals and donor organizations to automate and expedite the mission-critical first step in the donation pathway and increase transplants.
Widely recognized for his healthcare technology innovation and social entrepreneurship, John's speaking engagements have spanned across North America to Brazil, Denmark, Italy, Spain, Greece, South Africa, the UAE, India, Japan, Australia, and other countries.  Among many accolades, John was honored with GQ Magazine's "Better Man, Better World" humanitarian award for his work and Transplant Connect was a recipient of the prestigious Microsoft Life Sciences Innovation Award.
Previously, John was Executive VP at Softbank-funded media marketplace, Reelplay, and prior to that he structured major film deals for 20th Century Fox. John's career began in corporate law after he earned his J.D. from the Cornell Law School and his B.A. in Economics, Phi Beta Kappa, and Magna Cum Laude, from the University of Buffalo.