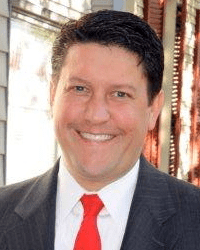 Robb oversees the company's financial strategy, intricate forecasts, and all accounting and finance functions. He brings more than 20 years of accounting and finance experience from a diverse collection of companies and industries. Robb excels at building and scaling businesses, especially those in the technology industry. He is passionate about building high-performing teams and driving alignment across departments to deliver results.
Robb is an experienced leader with significant technology industry expertise and extensive experience delivering shareholder value through the creation and implementation of growth and operational strategies.  He is specialized in mergers and acquisitions, the integration of add-on companies both in the U.S. and abroad, and the implementation of enterprise-wide systems. He has successfully integrated international companies that require foreign currency exchange, government compliance, and country-specific employee benefits.
Robb most recently served as the Director of Finance and Controller at Edge Hosting where he partnered with ownership as the head of finance to complete a successful exit.  Prior to Edge, Robb was also the Vice President of Finance and Compliance at KPMG Corporate Finance and Associate Director at CitiFinancial. He is a double alumnus of Loyola University in Maryland earning both a Bachelor of Business Administration in Accounting degree and a Master of Business Administration.