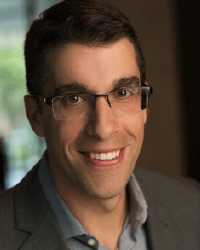 Simon is a true innovator and has dedicated his career to improving software technologies in healthcare, including the processes and security of systems that support mission-critical operations. A strategic partner to blood and plasma collectors for two decades, Simon has broadened his expertise to oversee the more than 1,000 product installations InVita supports. From cloud-based AWS to mobile integrations and applications, Simon has led R&D and DevOps teams to develop large-scale platforms that provide real-time information, operational capability, compliance, and data integration.
Simon is a co-founder of InVita Healthcare Technologies' Blood & Plasma division (formerly known as HemaTerra Technologies). Before that, he was a Software Engineer for IMS until it was acquired by Mediware Information Systems (now Wellsky) taking on the position of Director of Software Engineering with the company. Advancing through these roles, Simon has laid a solid foundation of compliance and system excellence, while overseeing programming and development, and IT management, to bring each vision to reality.
Simon received a Bachelor of Computer Science and Master of Business Administration from Johns Hopkins University and has not stopped learning new data management applications since. He is driven by the needs of our customers and a desire to deliver solutions once thought to be out of reach and budget for niche industries, many of which have been industry-first products.