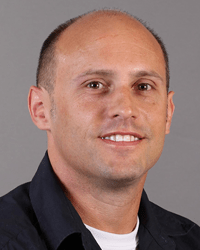 Founder & Strategic Advisor,
DNA & Forensics
With over 20 years in the forensic industry, Steven brings his wealth of experience to advising InVita's DNA & Forensics division on products, customer support, and customer experience processes.  Previously, Steven managed software products for STACS DNA (now InVita) and prides himself on the reputation both companies have earned in the industry for software and service excellence.
Earlier, Steven's career path included positions at AT&T Capital and several federal government agencies. He has broad experience in overseeing the creation, development, and implementation of software applications. A skillful problem solver and systems integrator, Steven has developed and implemented mission-critical business solutions for several federal departments and private organizations. Nurturing customers through planning and implementation, Steven ensures a smooth completion of work and achievement of all milestones. He manages client relationships throughout operational delivery to make sure on-time/on-budget delivery and customer satisfaction are secured.
Steven earned a Bachelor of Computer Science from Algonquin College in Ontario, Canada.