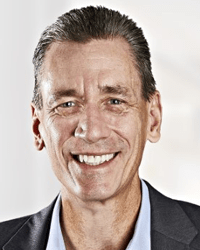 Steve has a successful track record spanning over 25 years in healthcare information technology. This includes experience with publicly traded, private equity-backed, and start-up Healthcare IT companies as well as roles with two independent hospital systems. Over the course of his career, Steve has been able to consistently drive value creation, operational excellence, and technology leadership for the companies he has served. He has managed multi-disciplinary teams across numerous healthcare domains and has held several operating roles with P&L responsibilities and an emphasis on sales, business development, account management, marketing, and product management.
Most recently, Steve was Chief Growth Officer for EPSi, a business owned by Allscripts (Nasdaq: MDRX). At EPSi, he launched a next-generation SaaS offering and led the company to double-digit growth prior to its acquisition by Roper Technologies. Before joining to EPSi, Steve spent over 11 years in executive-level roles for Mediware Information Systems (now Wellsky) where he led consistent sales growth and process improvement initiatives prior to the company being acquired by TPG Capital.
Steve earned a Master of Business Administration with a concentration in Total Quality Management from Xavier University in Ohio and a Bachelor of Science in Management Information Systems from Oakland University in Michigan.