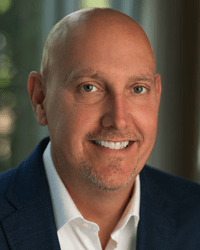 President & Chief Executive Officer
As a senior healthcare executive, Todd has taken several successful companies to exit. His diverse experience includes start-up businesses, private equity-backed entities, and publicly traded companies. His deep background spans more than 20-years of delivering software solutions and technology innovations to the healthcare marketplace. Todd has a proven track record of launching and leading highly successful healthcare information technology (HIT) companies.
Prior to InVita, Todd started HemaTerra Technologies as President and CEO and quickly advanced the company to blood management leader in the United States. Under his leadership, the company experienced unprecedented revenue growth, expanded margins, and claimed a transformative position in the blood management software market. HemaTerra was successfully acquired by The Riverside Company and later rebranded as InVita Healthcare Technologies.
Before that, Todd was President and CEO of IMS, a startup later acquired by Mediware Information Systems (now Wellsky) where Todd continued serving as Vice President–General Manager of the Blood Management division. Earlier, Todd was President and CEO of Travel Guide, a top travel management company in the United States. After orchestrating its sale to publicly traded U.S. Office Products which later culminated in the Initial Public Offering (IPO) of Navigant International, Todd served as President of the IPO's Mid Atlantic Division overseeing revenues in excess of $250 million.
Todd earned a bachelor's degree in Finance from The Florida State University and a Master of Business Administration from The Pennsylvania State University.