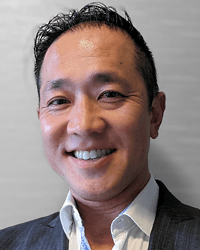 Chief Product Officer and Vice President & General Manager, Donation & Transplant
With a resolute focus on equipping healthcare professionals with modern software solutions needed to meet continuously-evolving demands and achieve goals to benefit patients in need, Wade is proud to lead InVita initiatives ensuring alignment of solution offerings with real-world challenges and the right problems to be solved.  Wade is passionate about continuously improving and scaling frameworks that convert visions into successfully delivered solutions, and enjoys fostering results-oriented teams and collaborative relationships with partners.  Since joining Transplant Connect (now InVita's Donation & Transplant division) in January 2011, Wade has been inspired working with Organ Procurement Organizations (OPOs), Transplant Centers, Eye and Tissue Banking partners to progress forward the critical mission of human biologics donation and transplantation, and works to optimize workflows in this space via the continuously-evolving and industry-leading iTransplantSM platform of solutions.  
Prior to that, Wade enjoyed maturing his process improvement, operations management, software development, and client services skillsets while serving in varying and increasingly-expanding roles at Northrop Grumman, Alpine Electronics of America, and PricewaterhouseCoopers Consulting.  In these roles Wade was successful in wide-ranging initiatives, including establishing processes and calibrating operations to improve technology delivery for diverse client needs, designing and developing mission-critical software for spacecraft flight deployment, leading enterprise-wide process optimization and certification efforts (e.g., CMMI, ISO), administering large-scale program management offices, overseeing implementation and change management of new enterprise solutions, leading cross-functional teams and multi-national collaborations, and more. 
Wade is a proud graduate with honors from the University of Southern California's Marshall School of Business Honors Program, with emphasis in Information Systems and International Business.  Wade has also previously earned certifications from the Project Management Institute (Project Management Professional (PMP)), the California Institute of Technology (Engineering Management), the Software Engineering Institute at Carnegie Mellon University (certified SCAMPI Appraiser), and Six Sigma (Green Belt), and regularly serves on healthcare conference faculties and leadership and innovation councils.